Kevin Lancaster, PA-C
Certified Physician Assistant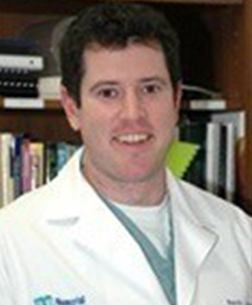 Kevin Lancaster was born and raised in Tampa, Florida. He attended the University of Florida in Gainesville and received a Bachelor of Health Science Degree with honors in 2002. He moved to Houston in June of 2003 to begin the Physician Assistant Program at Baylor College of Medicine and graduated from the program in 2005 with a Masters of Science Degree.
In March of 2006 Kevin became a part of our Memorial Bone & Joint team. In his time here he has proven to be a valuable and integral team member working with the physicians in every aspect of patient care. As a Physician Assistant (PA), he evaluates and treats patients in the office and hospital. He assists Dr. Kreuzer and Dr. Cupic in surgery, and rounds on patients in the hospital after surgery. Kevin works closely with Dr. Kreuzer and Dr. Cupic to continue the mission of Memorial Bone & Joint to provide quality health care to patients.
Kevin is a member in good standing with the American Academy of Physician Assistants, Texas Academy of Physician Assistants and is certified by the National Commission on Certification of Physician Assistants.
Even though Kevin is a Florida Gator fan we do not hold that against him and are happy to have him on our team.
Physician assistants are health care professionals licensed, to practice medicine with physician supervision. As part of their comprehensive responsibilities, PAs conduct physical exams, diagnose and treat illnesses, order and interpret tests, counsel on preventive health care, assist in surgery, and write prescriptions. Within the physician-PA relationship, physician assistants exercise autonomy in medical decision making and provide a broad range of diagnostic and therapeutic services.
For More Information about Physician Assistants please visit www.aapa.org.