Intellijoint Hip®

Intellijoint HIP® is a 3D miniature optical navigation device that provides surgeons with accurate, real-time intraoperative measurements to ensure proper selection and positioning of the new implant during hip replacement surgery. A miniature camera and tracker are used to accurately determine the cup position, leg length and hip offset.
Studies indicate component malposition causes instability1 and dislocations2 which are the most common causes of revision surgery for total hip arthroplasty.
With Intellijoint HIP's 3D mini-optical navigation technology, surgeons are able to obtain vital intraoperative measurements which assists with accurate size selection, positioning and alignment of implants3.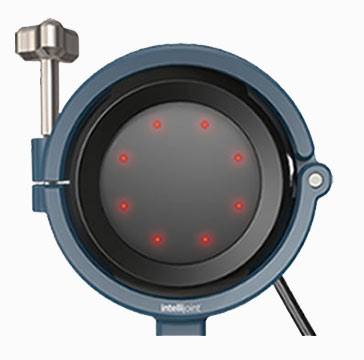 Intellijoint HIP can assist in the prevention of:
Hip instability/dislocation
Implant loosening
Leg length inequality
Premature implant wear
Revision hip surgery
Patient Testimonial: Frank's Story
References:
Wera, GD., Ting, NT., Moric M., et al. Classification and management of the unstable total hip arthroplasty. The Journal of Arthroplasty. 2012; 27(5): 710-5.
Joshi, A., Lee, CM., Markovic, L., et al. Prognosis of Dislocation After Total Hip Arthroplasty. The Journal of Arthroplasty. 1998; 13:1: 17-21.
Wolfstadt, J., Amenabar, T., Safir O., et al. An Intelligent Instrument for Improved Leg Length and Hip Offset Accuracy in total Hip Arthroplasty. Poster 042 Presented at: The Combined Meeting of The American Orthopaedic Association and The Canadian Orthopaedic Association: 2014 June 18-21; Montreal Quebec.
You will need the Adobe Reader to view and print these documents