Cormet Hip Resurfacing System
A New Way to Help Decrease Hip Pain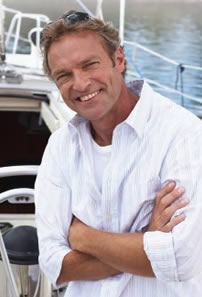 So you May Get Back to Exercise and the Lifestyle that you Loved.
You were fit and healthy, leading a life rich with sport and exercise – walking, biking, swimming, yoga or activities that gave you joy. Then the pain in your hip came. And as it grew steadily worse, what it took away from you became more and more painful. Years before you ever thought it would happen, you are literally on the sidelines. You didn't just inherit a draining and debilitating pain; you lost an essential part of your life. But now you don't have to put up with the pain. The Cormet Hip Resurfacing System only from Stryker may help get you back to your normal activities – and let you enjoy them for years to come.
Preserving More of Your Natural Bone
The Inside Story
The first benefit of hip resurfacing is that it's bone conserving – meaning more of your healthy bone is kept intact. The damaged area is simply resurfaced, not fully removed. In this innovative process, the end of the thigh bone (femur) is capped with a metal covering – a strong cobalt chromium metal – much like the capping of a tooth. This fits neatly into a metal cup that sits in the hip socket.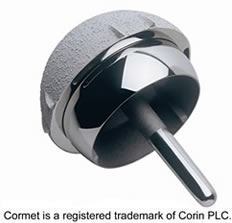 Potential Benefits of Cormet Hip Resurfacing
More Natural Motion and Mobility. Less Chance of Dislocation than Total Hip Replacement.
For a start, keeping more of your natural bone means you can maintain your natural biomechanics. In other words, your natural way of moving. And because large amounts of bone aren't removed, the surgeon can resurface the hip closer to the size and shape of your natural hip.
In fact, your resurfaced femur is almost identical to the size of your natural bone so you get a better fit inside your hipsocket. This may result in greater stability and the potential for an increased range of motion for a more natural hip performance – so you can return to the gym or dancing, or whatever activity you loved.
You are Better Prepared for a Later Treatment
Cormet hip resurfacing removes less of our own bone, which may be important should you ever require a total hip replacement in the future.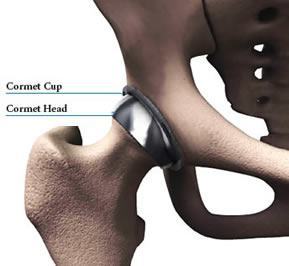 Are you a Candidate for Hip Resurfacing?
Hip resurfacing is not for everyone. But the Cormet System offered by Stryker is intended for healthy, younger patients who want to get back to their normal lifestyle. If you are considering hip resurfacing there are other factors that have to be taken into account. Your medical history, fitness level, bone quality, and the progression of the hip disease are a few of the areas that can help determine whether you will be suitable for the hip resurfacing procedure. Even X-rays won't provide all the answers. Only your orthopedic surgeon can advise whether resurfacing is right for you.
Hip Resurfacing
Just one of many great Stryker options. Only your doctor can determine if hip resurfacing is right for you. If hip resurfacing isn't suitable, you should discuss with your surgeon a number of other Stryker options. Fortunately, Stryker surgeons have many options to choose from, so they can recommend the one that's best for you. You don't have to let pain keep you on the sidelines.