Emily D. Cerreta, MSN, APRN. NP-C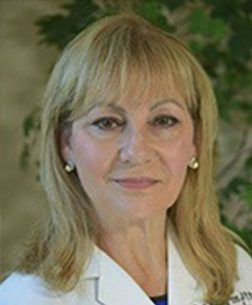 Emily Cerreta was born and raised in New York City where she attended Kings County Hospital Center School of Nursing and was awarded RN Licensure in 1976. After 8 years in critical care she earned a Bachelor of Science in Nursing Degree,Wagner College,Staten Island NY in 1988.
She and her family relocated to Houston in late 1988 and she continued to work in critical care nursing at SLEH and as adjunct faculty at North Harris Montgomery County College District (now Lone Star College) in the Associate Degree Nursing program for five years. She concurrently attended the University of Texas, Health Science Center – Houston, School of Nursing graduating with honors in 1993 with Master of Science in Nursing Degree. She later graduated from Texas Women's University, Houston TX after completing post graduate education for the Family Nurse Practitioner Program 1999.
Emily has been in practice as an NP for over 16 years with a broad knowledge base in Family Practice and Internal Medicine, urgent care,occupational medicine as well as hospital and nursing home environments. She joined Dr. Kreuzer and his Team at Memorial Bone and Joint Clinic in May of 2012. Emily assists Dr. Kreuzer with hospital rounds and evaluates and treats patients in the clinic for both surgical and conservative treatment options.
After 22 years of service in the United States Air Force, she recently retired with the rank of Lieutenant Colonel.Lt Col Cerreta proudly served in the care of our troops from Germany to Guam, and from the Arctic Circle to the deserts of Iraq where she was deployed from Aug 2006- Feb 2007. She continues to serve our Reservist Airmanas Senior VP Air Force, on the Board of Directors for Reserve Officer Association, Houston Chapter 33. She currently lives in Katy with her husband and two rescue dogs.
Emily is a member in good standing with the American Academy of Nurse Practitioners (AANP), Texas Nurse Practitioners and Houston Area Nurse Practitioners. She is nationally Board Certified by AANP.
Nurse Practitioners are health care professionals licensed to practice medicine with physician collaboration. As part of their comprehensive responsibilities, NPs conduct physical exams, diagnose and treat illnesses, order and interpret tests, counsel on preventive health care and prescribe medications as indicated. For more information about Nurse Practitioners please visit www.aanp.org